Amazing Nuts! ~ Tatoe Kimi ga Sekaijuu no Teki ni Natte mo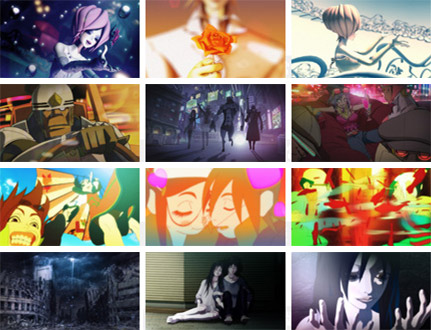 * Genre: Musik, Action, Komödie, SciFi
Herstelljahr: 2006 *
Episodenzahl: 4 *
Animationsstudio: Studio 4 *
Vier genial animierte Kurz-Episoden von Studio 4°C:
1. Global Astroliner [Laufzeit: 07:48 Min.]
Song: She loves the CREAM von m-flo and DOPING PANDA

2. Kung-Fu Love [Laufzeit: 10:10 Min.]
Song: Twinkle von Kumi Koda

3. Joe & Marilyn [Laufzeit: 06:57 Min.]
Song: Here by my side und Secret Garden von mink

4. Glass Eye [Laufzeit: 07:31 Min.]
Song: Smile again von RAM RIDER
subs4u und Kizuna präsentieren euch in einer einmaligen Kooperation ein Meisterwerk der Kreativität aus dem Hause Studio 4°C, das bereits Highlights wie Tekkonkinkreet oder Mind Game vollbracht hat. Hierbei handelt es sich um lose Kurzgeschichten und Musik-Clips in einem, d.h. es gibt eine kleine Story, aufregend-originelle Animationen und je nach Geschichte passend gewählte Songs von Ballade über Pop bis Dancefloor. :)
Wir präsentieren euch diese Clips als Variante mit XVid-Encode (kompatibel mit DVD-Standalone-Playern) und als H264-Encode, beide jeweils mit 2.0 *und* 5.1 AC3/AAC-Digital-Sound.
Sammel-Torrent zu AMAZING NUTS! (XVID): AMAZING NUTS! 01-04 TORRENT
Sammel-Torrent zu AMAZING NUTS! (H264): AMAZING NUTS! 01-04 TORRENT
Übersetzung: Taxy, Tomo-chan [KIZUNA]
Dialogzeiten: Moonfire, Taxy
Korrektur: Taxy
Karaokezeiten: Shui, Lailu [KIZUNA]
Karaoke-FX: Tomo-chan [KIZUNA]
Schilder/Credits: Tomo-chan [KIZUNA]
Medienerstellung: Mellon, TheDeath [KIZUNA]
Qualitätskontrolle: Zwifaltra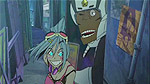 1: Global Astroliner
Released am: 6. August 2008
x264
720x480
82.834.836 Byte
xvid
720x480
120.803.328 Byte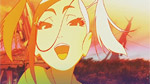 2: Kung-Fu Love
Released am: 6. August 2008
x264
720x480
107.745.979 Byte
xvid
720x480
157.468.672 Byte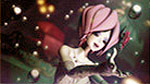 3: Joe & Marilyn
Released am: 6. August 2008
x264
720x480
73.592.862 Byte
xvid
720x480
107.464.704 Byte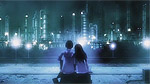 4: Glass Eye
Released am: 6. August 2008
x264
720x480
95.682.826 Byte
xvid
720x480
107.102.208 Byte